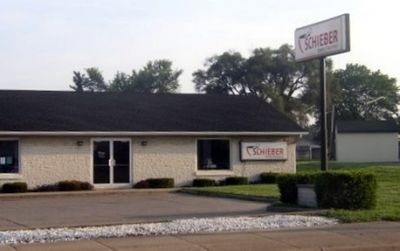 At The Medicine Shoppe® pharmacy, we're dedicated to the idea that quality pharmacy care means more than just prompt prescriptions. To us, quality care means that you get the prescriptions and medications you need, along with the personal care and attention you deserve.
When you come to The Medicine Shoppe pharmacy, you'll be able to count on dependable care from a knowledgeable pharmacist – one that truly takes the time to get to know you and your unique health care needs.
It's the Medicine Shoppe difference.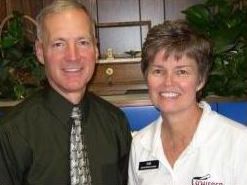 Larry and Kim Schieber opened Schieber Family Pharmacy, a member of The Medicine Shoppe® family, in 1989 with one other technician and no computers. Through the years, they have built a strong reputation for dedicated community healthcare in the Circleville area.
Larry Schieber graduated from Ohio State University College of Pharmacy with a Bachelor of Science in Pharmacy in 1981. Kim Schieber graduated from Mt. Carmel School of nursing in 1978 and is an RN at Schieber Family Pharmacy.
After graduation, Larry began his professional career at Bingman Pharmacy in Circleville, Ohio. There he learned the value of community involvement as well as the business aspects of running an independent pharmacy. In 1985 he began with Squibb-Novo, Inc. as a sales representative specializing in diabetes care products. With Squibb-Novo, Larry was responsible for sales, sales training, and providing educational programs to pharmacists, physicians, and nurses.
In 1989, Larry and his wife Kim opened the Medicine Shoppe Pharmacy in Circleville (now Schieber Family Pharmacy), which they continue to operate. Their pharmacy offers a host of services to the people of Circleville and Pickaway County including medication therapy management, immunization services, and individualized compounding. Kim and Larry were the recipients of the 2010 Jean Ankrom Retail Service Award presented by the Pickaway County Chamber of Commerce.
Larry is very active in the Circleville community as a board member of Berger Health System, the Vinton County National Bank, Pickaway Addiction Action Coalition, Circleville-Pickaway Corporation, and past president of Circleville Sunrise Rotary, and past board member of Pickaway County Board of Health. He also was a founding member and past president of the Circleville City School Foundation.
Professionally, Larry is very active within the Ohio Pharmacists Association and was the recipient of the 1996 Bowl of Hygeia award for community service and the 2010 Generation Rx champions award. He was O.P.A. President for the 2013-2014 year and currently serves on the Board of the Ohio Pharmacists Foundation and the Center for Entrepreneurship Advisory Board. The Mission of the Ohio Pharmacists Association is to unite the profession of pharmacy, and encourage interprofessional relations while promoting public health through education, discussion and legislation. O.P.A. represents more than 2,500 pharmacists from across Ohio in many types of practice settings.
Larry has maintained close ties with the College of Pharmacy serving as the past president of the OSU Pharmacy Alumni Society. He has also served as a preceptor for P4 students doing their experiential rotations and serves as an interviewer for prospective pharmacy students. Larry continues to be active working the Generation Rx program within Pickaway County as well as assisting other pharmacists to establish programs in their areas of practice.
Larry and Kim reside in Circleville and have two sons, Mark, who works as a pharmacy manager, and Scott, daughter in law Erica, and grandsons Gavin and Carson who reside in Powell. Kim and Larry are active members of the Community United Methodist Church.